Homemade Weed Killer tested and proven to work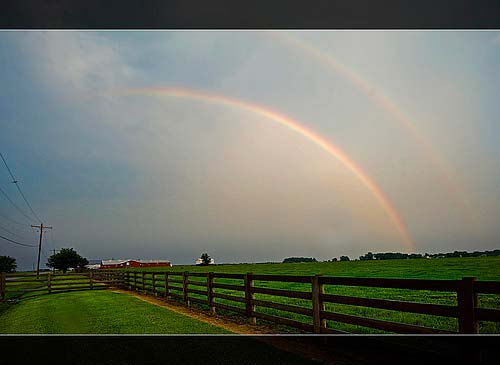 Last weekend we were outside most of the day getting the yard cleaned up and ready for gardening. The grass is beginning to grow and that means that the weeds are also. I wanted to find a natural way to kill weeds without using all the harmful chemicals in Round Up. I've looked up several different recipes online. It seems the main ingredients are vinegar, salt and a little dish soap which some people say works as good or better that the Round Up. Apparently the acid in the vinegar is to kill the weeds, the soap is to adhere the vinegar to the weeds and the salt is suppose to keep the weeds from growing back (we'll soon find out). My friend who own's a hunting outfitter tried this on their lawn and said it worked pefect. So I've given it the test. I tried a mixture of
1 quart of apple cider vinegar (the apple cider vinegar is more acidic compared to the white vinegar)
1/4 cup of table salt
1 or 2 tsp dish soap (I used ultra dawn but I don't think it matters)
put it in an empty spray bottle and sprayed it on the the weeds in between the rocks and some growing up through the mulch in the front landscaping.
The picture above was taken in mid morning, right after we sprayed the weed killer onto the grass and weeds growing up between the rocks.
One of my husband's friends claimed that he did the same thing to no avail. I say he might not have made the exact same mixture because the following morning I already noticed it was starting to work.
The picture above was taken in the afternoon the following day. As you can see it is doing it's job. I figured we have done our part in helping save the planet by using our homemade weed killer which does not contain the harmful chemicals you find in the store bought brands. I'll keep the pictures coming.
I can add that the homemade weed killer seems to work even better and faster with a warm sunny day.
Update: It has been almost a month since this weed killer was applied. All the weeds are dried up and there is no sign of them growing back.
Inspirations
http://bluegrasssodinstalled.ca - A great website.
http://calitso.com/ - Where would I be without you?
http://rwsbizval.com - Certainly worth giving a read.
http://printingpeach.com - A really good website.
http://www.proentertainmentnashville.com - Thank you so much for the late-night work Quinn.
http://propertyhunters.com - Happy I found these guys.

Posted in Other Home Post Date 12/11/2014

---