3 Kitchen Organizing Tips You Can't Miss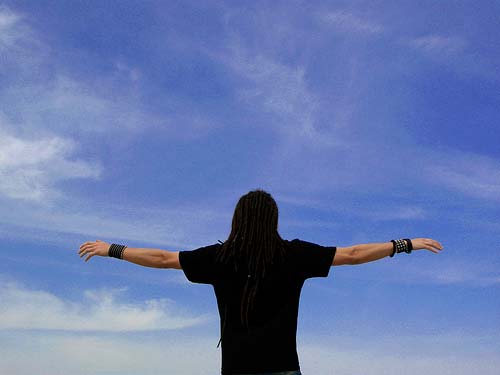 1. Purge, Purge, Purge! The first step in organizing your kitchen is Purge it! Grab a trashcan and donation box. Start with the surfaces and work your way into cabinets and drawers. Be ruthless! Don't be afraid to get rid of things not used in years. Chances are that you won't need them.
2. Placement. It's the most important process in organizing any area of your home. it's like a pilot in a cockpit of an airplane. He has everything he needs at arms reach. this is what you'd want to achieve. Bring everything in at an arms reach or one step away, if possible. This should be within your main preparation area. Pay attention to your steps. It there are too many, create less. items needed occasionally or seasonally should be stored further out.
Ok, pause . Facebook.com is indeed a great small business resource. Just received a message from Mary Anne at http://www.dentistryonbrant.com and I'm honestly interested! Okay, getting back on course here.
3. My favorite organizing tips are:
- Less is more. Only have items you use for the type of cooking that you do. If you don't bake from scratch, do you really need all the fancy bake ware? Maybe a mixing bowl, measuring cup, and spoons will be enough.
- I love the 3M utility hooks for hot pads, measuring cups, and spoons. Place inside cabinet doors next to the stove and prep area. Make sure you follow the directions. They're simple and much needed. Make sure that you wait 24 hours before using.
- If your pantry has open wired shelving. Take corrugated boxes and cut down to a 3-4 inch height. This works great to contain smaller items, cans, and jars that fall or tumble over. This simple trick gives an organized look without investigating a lot of money in an out of sight area.
- Lazy Susans are awesome for corner shelving in pantries, refrigerators, and cabinets. They also work well for medications, spices, and condiments.
- I normally recommend medications to not be stored in bathrooms. The constant change of temperature is not good for medications. Create a home in our kitchen for all medications in a high out of reach place from children.
- Maintain. It's always good to check your spaces every 6-12 months. I like using the one-in-one-out rule for myself. I place a donation box in my front closet. As I come across items no longer needed, I place them in the box. When the box is full, I take them to a charity of my choice.
I must give appropriate credit for this posting partly to http://stevechittick.ca. I actually had the idea for this from I little piece I read up on from there site.
Inspirations
http://www.goodolboysmoving.com - Definitely worth checking out.
http://physicalsuccess.com - Once more, thank you for sharing the images 🙂
http://smilesunlimited.ca - Without fail you always help me break it down and make the writing better than it was.
http://farrislaw.net - Use these guys regularly.
https://www.revelhomes.ca/ - Once more, thanks for sharing the pictures 🙂

Posted in Other Home Post Date 12/21/2014

---